Tune-Up Tuesday - Star Drag Reels
Posted on Apr 13, 2021
By Dave Brown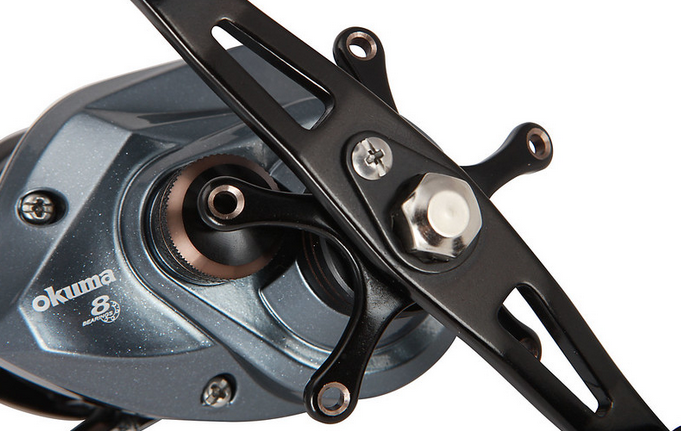 Star Drag Reels
In this weeks Tune-Up Tuesday, Dave will walk us through what a Star Drag reel is and how it functions.
Star Drag Reels
In the world of fishing reels there are several types to be aware of such as Spinning, Conventional and Baitcast to name a few.  Each of these reel types have their own type of drag system and functionality.
Today we will discuss conventional reels and more specifically, Star Drag Reels.
Conventional reels contain one of two types of drag systems.  A Star Drag or a Lever Drag.  The Star Drag system is probably the most common among the conventional style reels.  It is generally the easiest to use as once you set it, you really don't have to do anything additional.  A lever drag on the other hand, you will make constant adjustments and fine tuning throughout your day.
As mentioned, you will find star drags on quite a few Okuma reels.  Tesoro, Cortez, Convector, Cold Water, Magda, Helios SX, Cerros and on and on. 
The Star
The star itself on a star drag reel can be made of several materials.  The most common would be a carbon material, or on the higher end reels, an aluminum material. Regardless of the material, they all work the same.
As you turn the star forward, you are compressing the drag washer therefore increasing the drag pressure making it harder to pull out line.  When you rotate the star backward, it makes it easier to pull off line.  You will make these adjustments depending on what pound test line you are using and what your technique might be for the day.
The Video
In this short video, Dave walks us through the Star Drag system.
 I hope this gives you a little understanding on what a Star Drag reel is and how it functions.  It is always helpful to have a grasp on basic fishing terminology.
To check out the full range of Okuma Star Drag Reel as well as all of the rest of the Okuma Lineup, please visit Okuma Fishing Tackle.
Thank you for checking in and we'll see you on the water!
Dave