Tune-Up Tuesday: Fishing The Frog - Easy Trick for more Success
Posted on Dec 22, 2020
By Dave Brown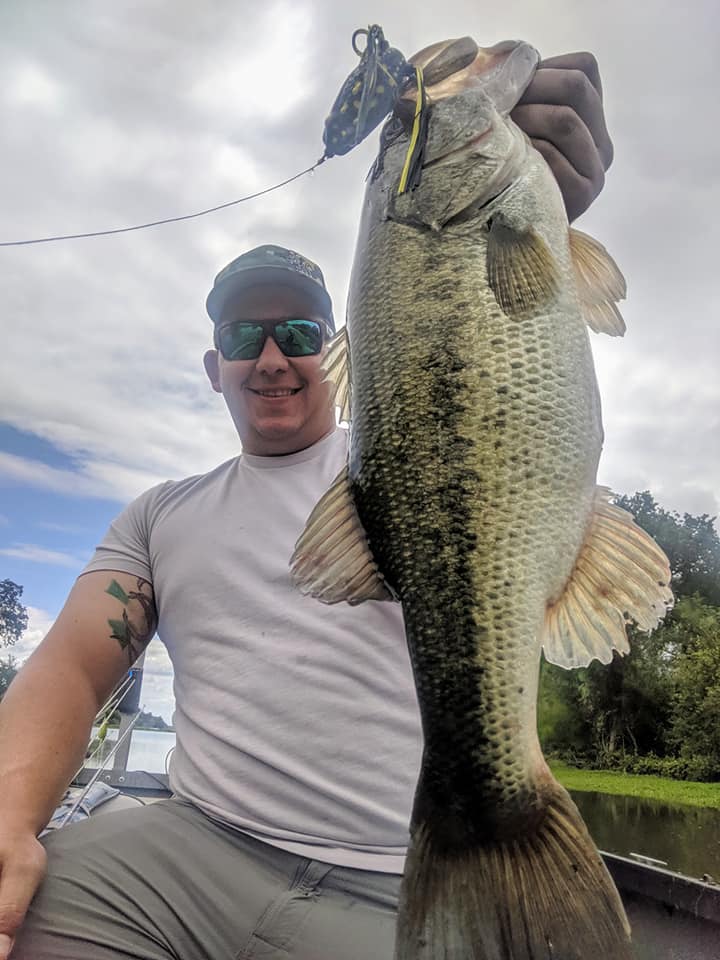 Frog Fishing
There is something so exciting about fishing a frog.  You make the long cast, slowly twitch the frog back over structure and BOOM!  A monster explosion from below.  
Working a Frog
There are several great videos out there on how to actually fish a frog.  Some like a heavy twitch and pause action.  Some like subtle walk-the-dog style approach. And others just go with a steady retrieve.  However you decide to work the frog, it takes some practice in really refining your techniques.
Frog Fishing Gear
The gear you use for frog fishing can vary a bit, but a good all around frogging set up will consist of a 7'3" Heavy Action Rod with a baitcast reel.  On the Okuma side, something like the new Serrano SRN-C-731H is the perfect rod for frog fishing.  the 7'3" length gives it a nice length to cast your frog a good distance and the Heavy action gives it enough backbone to really set the hook when working heavy cover or structure.  Pair that up with the new Serrano Low Profile Baitcast Reel and you are good to go!
As far as frogs go, there are many hopping around the market. (See what I did there?)  One of our favorites is the new FishLab Rattle Toad.  These things have a ton of great features and a huge rattle chamber built right into the head.  And now they have a new Popping Rattle Toad on the way.  Exciting!
Once you choose your frog, you will then decide if you are fishing straight braid or a leader of some sort.
In general, most anglers are fishing their frogs to straight braid.  You have zero stretch and can feel every bite.  And with the heavy cover, you don't totally need to worry about invisibility.  But if you are fishing an area where fish can see through the cover, you might want to do something to hide that line just a bit. 
Frog Fishing Line Trick
One of the big frog fishing tips that we always offer up is to try to hide your line the best you can.  One easy trick for that is to take a black marker and color your braid up to about 2 feet above your frog.  This hides the line and gives your frog a more natural presentation. 
Here is Dave from Okuma explaining this technique. 
 Frog Fishing is Awesome!
As you learn more and more about fishing and spend time on the water, you will want to explore a lot of new and exciting techniques.  For me, frog fishing is one of the most exciting ways to fish for bass.  
If you are looking for a fun way to fish, give it a shot.  Ask your local shop when the best time to get out and frog fish is and they'll get you pointed in the right direction.
Be sure to subscribe to and follow Okuma Fishing USA on all of the social media platforms. 

Dave Brown- Okuma Fishing Tackle