The Mini-Makaira? Alijos Reels – Lightweight and Powerful Fishing Partner
Posted on Aug 18, 2023
By Dave Brown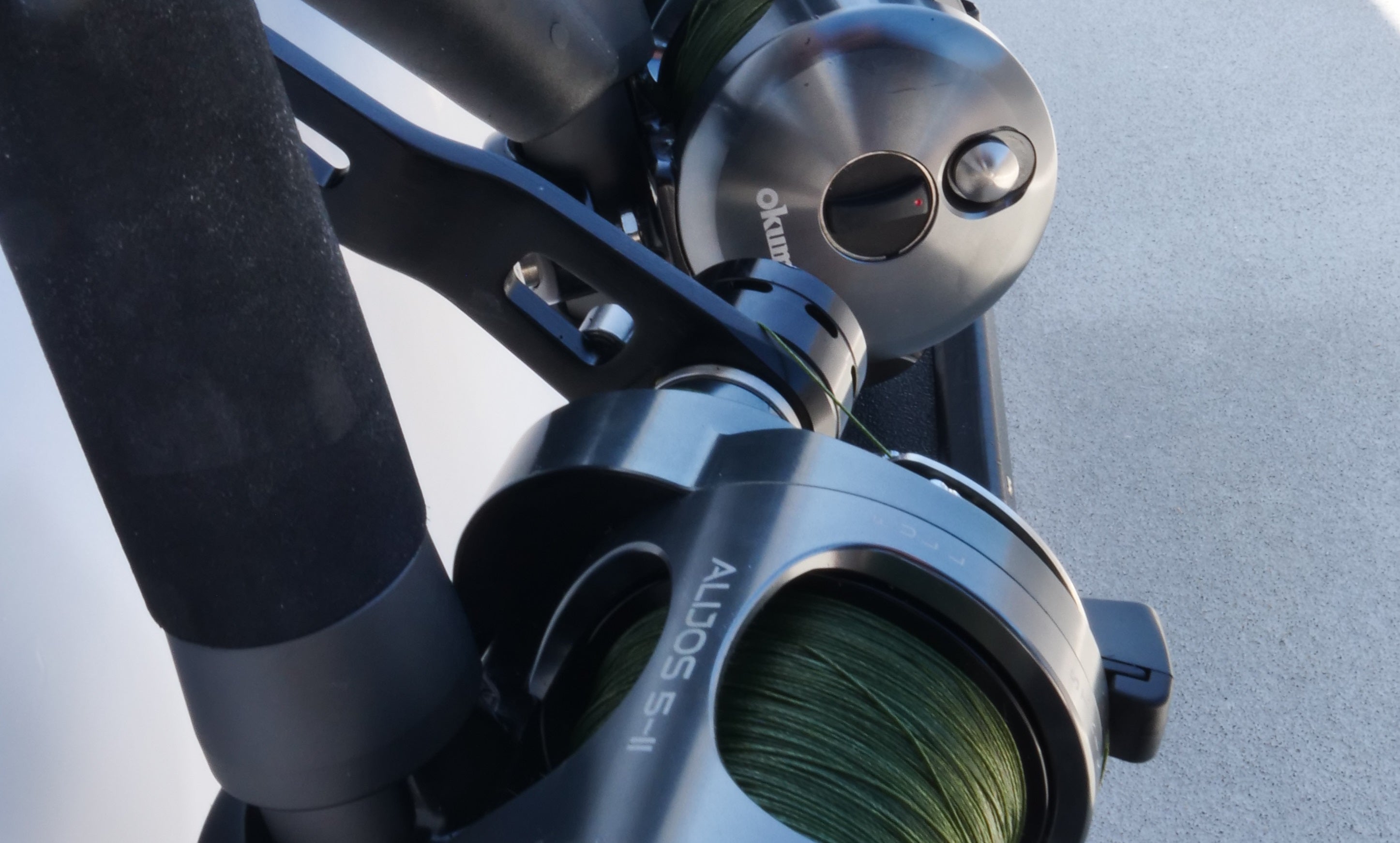 Alijos Reels
Are you tired of struggling with heavy fishing gear? Are you looking for a lightweight, yet powerful reel? Look no further than the Okuma Alijos Lever Drag reels! These reels are built with a lightweight machined-aluminum body that provides dependable strength and performance. Alijos Reels offer the same power as its larger cousin, the Makaira Lever Drag series in a compact, lightweight package. In this blog, we will discuss why Alijos Reels are the best choice for any angler looking for a reliable and versatile fishing partner.
Light and Compact Design
One of the biggest advantages of Alijos Reels is their light and compact design. It makes them the perfect choice for both nearshore and offshore angling. These lightweight reels help anglers to fish comfortably without straining their arms and backs. Moreover, they are easy to carry and handle, ensuring that every fishing trip is hassle-free.
Dependable Performance

Another significant advantage of Alijos Reels is their dependable performance. These reels are designed to handle big catches with ease. They come with a powerful drag system, which provides the angler with more control while reeling in their prized catch. The smooth drag system ensures that the line stays taut and the fish is less likely to escape.
Versatile Range of Sizes
Alijos Reels come in a range of sizes, providing versatile options for anglers. They are available in five sizes – 5, 5-Narrow, 12, 12-Narrow, and 16. Anglers can choose the size that best suits their fishing needs. Whether you are looking to catch small or big fish, there is an Alijos Reel that will accommodate your requirements.
High Quality Construction
Alijos Reels are built to last. They are constructed with high-quality materials that ensure maximum durability. In fact, they feature the exact same internal workings as the Makaira lineup of reels. The machined-aluminum body provides strength and power, while the stainless-steel gears and bearings ensure smooth operation. These reels are designed to withstand harsh saltwater conditions, making them the perfect choice for offshore fishing.
Check out the full Alijos video with Product Development Manger, John Bretza.
Affordable Price
Despite their high-quality construction and reliable performance, Alijos Reels are affordable. They are priced competitively, making them accessible to a wide range of anglers. This means that you can enjoy the benefits of a high-quality reel without breaking the bank.
Conclusion
Alijos Reels are the perfect choice for any angler looking for a lightweight, versatile, and high-performing reel. They offer dependable strength and performance, making them the ideal partner for all your fishing battles. With their light and compact design, you can fish comfortably without straining your arms and back. The range of sizes and affordable price makes them accessible to every angler. Get ready for every fishing battle by choosing Alijos Reels as your fishing partner - only the success awaits!
Check them out at your favorite retailer and for more info, head over to Okuma Fishing USA.
Prev Back to News