New Okuma Hakai Low Profile Baitcast Reels
Posted on Jan 04, 2022
By Bianca Barberena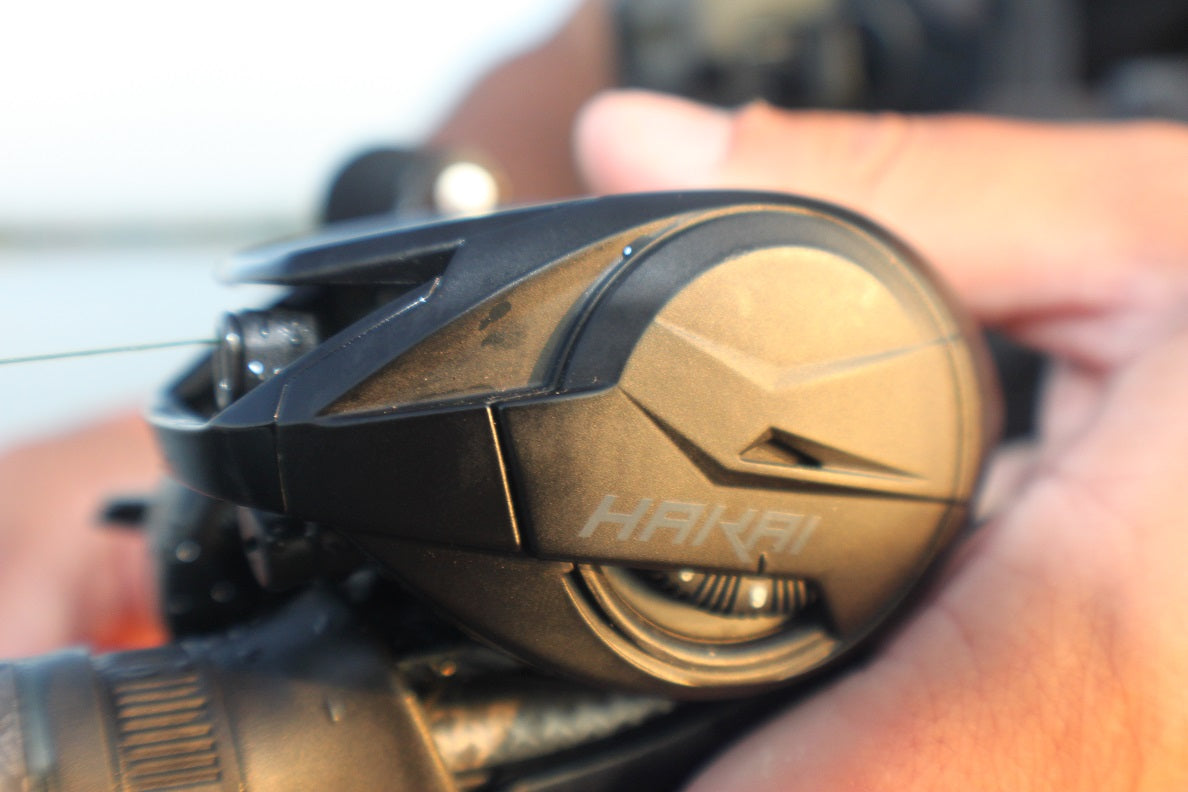 Okuma's new Hakai DT reels have been built from the bottom up. These lightweight reels feature Okuma's LiteCast magnesium frame with a corrosion resistant coating on both the frame and side plates for maximum durability. Starting at a whopping 5.9 ounces, these reels are light weight and feature packed.
"The new Hakai Low Profile Baitcast Reels are something we have been working on for a long time," states John Bretza, Product Development Manager. "This reel is an absolute game changer for Okuma. You get a super-tuned reel right out of the box. Our collaboration with Dream Tackle has really put this reel over the top."
The Hakai features a 6BB + 1RB precision stainless steel bearing drive system for long, smooth casting and the Quick-Set anti-reverse bearing bodes well for solid hook sets. The main driving factor on this reel is the 42mm oversized hardened, machine cut brass main gear. With the collaboration with Dream Tackle, Okuma introduces the Super tuned Flite Spool with its patented Flite Shaft hollow stainless steel main shaft giving it the ultimate in free spool and castability. The Hakai is constructed with a precision C-40X carbon injected star drag to really get you dialed in as well as an external adjustable magnetic cast control system. Next to the star you will find a built in, universal line diameter indicator to let you know what line you have on the reel at all times.
There are a total of Ten models within the Hakai lineup. Six of the ten models are standard baitcast reels with gear ratios of 6.2:1, 7.3:1 and 8.1:1. Two additional Pitching reels come in at 6.2:1 and two Finesse reels with an 8.1:1 gear ratio. The reels also feature a multi-disc stainless steel and carbon hybrid drag system puts out up to 24-pounds of drag for the ultimate in fish stopping power. All models are available in both left and right hand retrieve.
Check out the full lineup of Hakai reels at Okuma Hakai