Tune-Up Tuesday: How to Secure your Saltwater Jigs to your Rods | And What Not To Do
Posted on Jun 01, 2021
By Dave Brown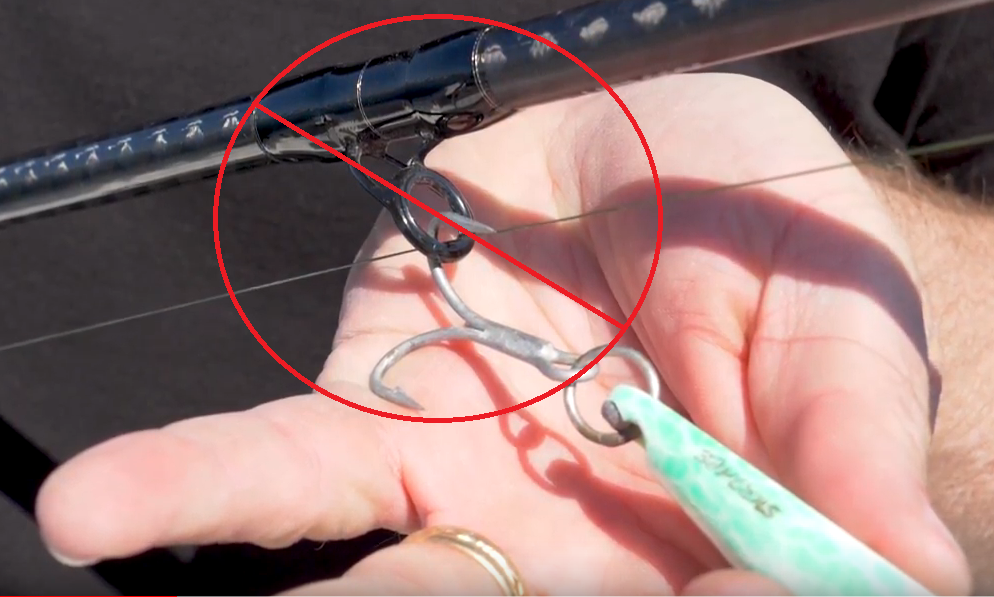 How to Secure your Bait
In this weeks Tune-Up Tuesday we talk a bit about where to hook your heavy baits when they are not in use, but still attached to your rod.
One thing we see quite often when out on sport boats is anglers hooking their baits right to the eyes on their rod.  You don't want to do this as it can knock the insert out of your guides causing you to have to replace your guide all together.  And if it doesn't pop out completely, it can cause chipping or cutting in that insert causing your line to fray possibly making you lose that fish of a lifetime.
 Don't Do This!
In this video Dave walks us through some simple tips on how to hook your baits when still attached to the rod, but not in use.