Okuma Sponsored 2 Day Trip aboard Tribute Sportfishing
Posted on Oct 10, 2018
By Dave Brown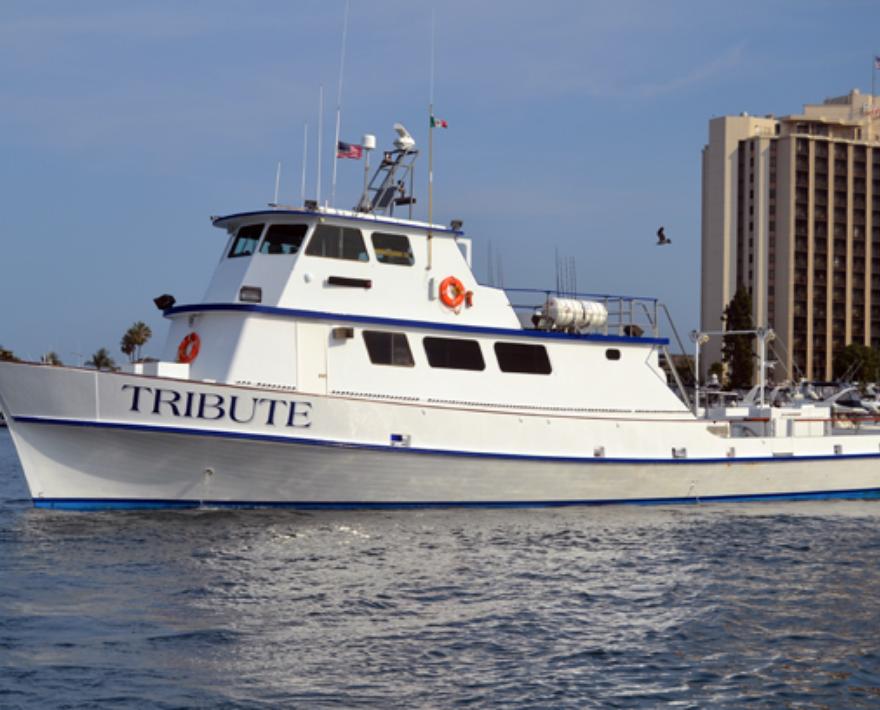 Okuma has one last sponsored trip aboard Tribute Sportfishing for the year.  This trip is a 2-Day trip leaving from Seaforth Landing in San Diego.  We will be chasing Yellowfin Tuna, Yellowtail, Dorado, and some of the huge Bluefin Tuna that have been around.  Bring your heavy gear as it will get chaotic!
The trip leaves at 10pm on Friday Oct 19 and returns to the dock at 8pm Sunday Oct 21.  The cost is $640 and includes all meals, Mexican permits, bait and bunk.  
They have been experiencing limit style fishing over the past several weeks.  This could be one of the last chances of the year to get out and chase after these hungry and good eating fish.
There will be lots of swag and raffle prizes provided by Okuma and Savage Gear. 
For more information please check out Tribute Sportfishing.